The Queen Mary 2 comes to San Francisco
February 4, 2007
The Queen Mary 2 is the largest vessel ever to enter the Golden Gate. From our vantage point on the Crissy Fields beach, it didn't look like it would clear the bridge. It had only 30 feet clearance. Here are a few images.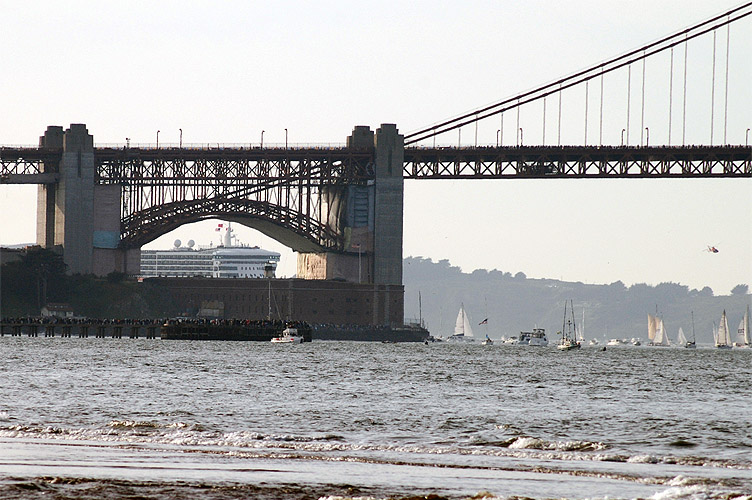 First glimpse.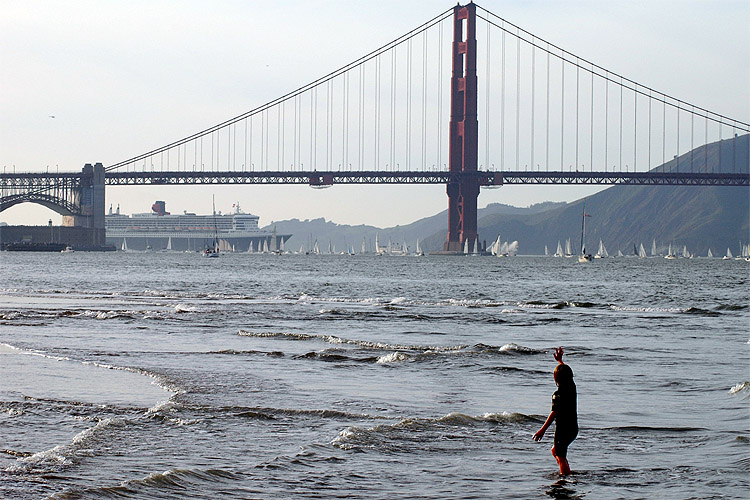 "Hey, this way."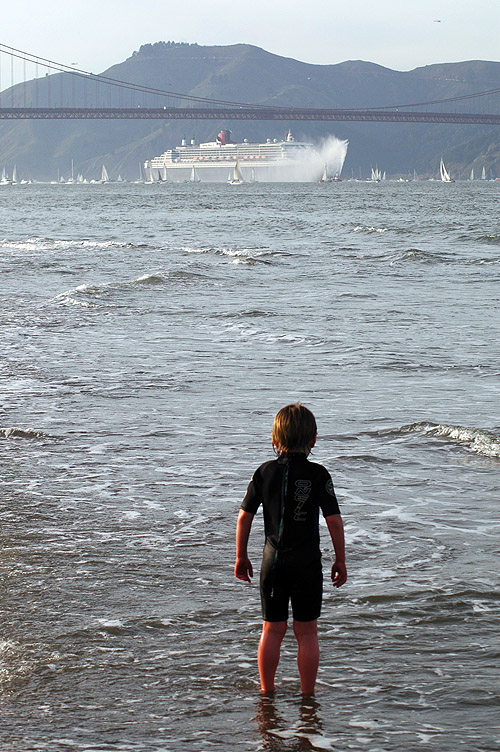 "Hey, QM2, watch out for our bridge, don't damage it, we like it here!"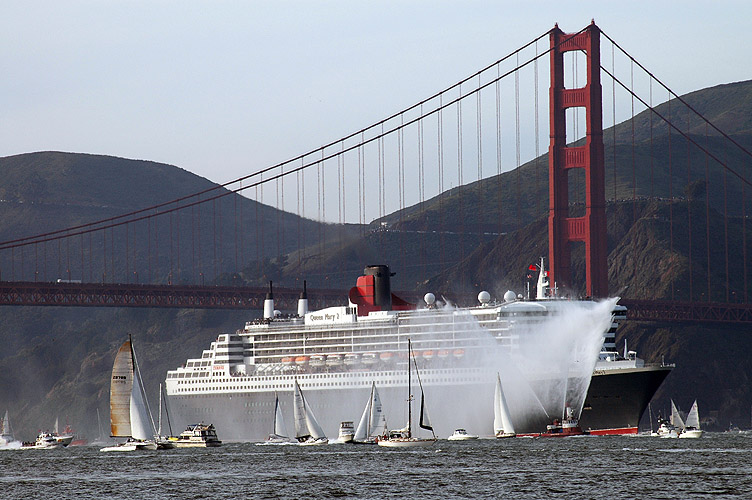 Made it!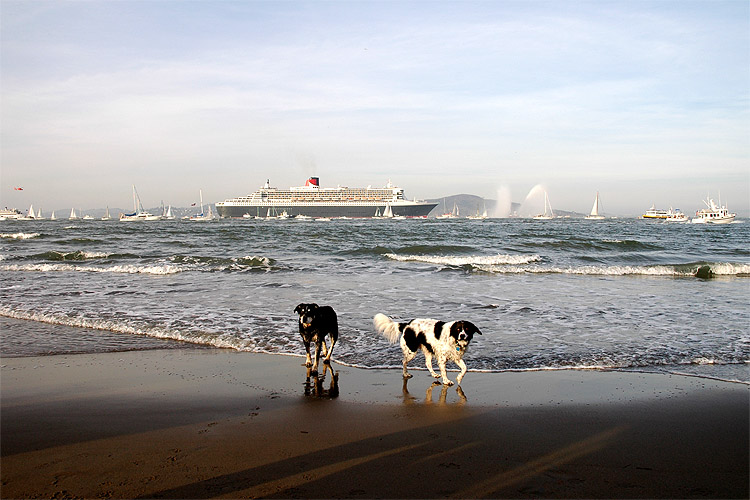 Pastis and Sammy were there but didn't care much for the big ship.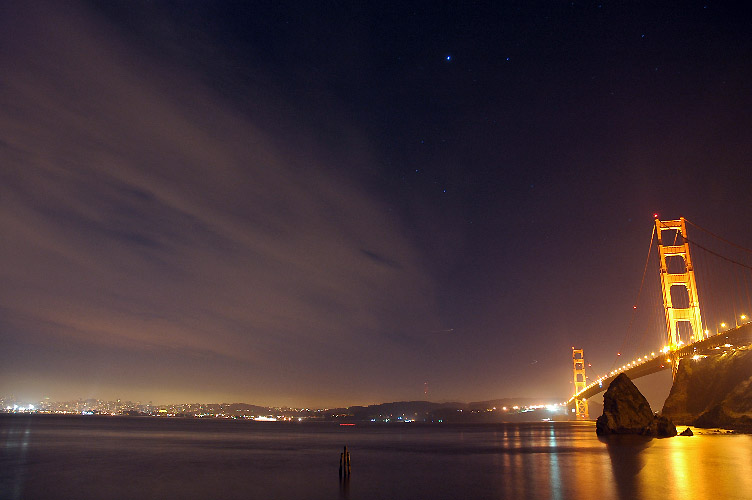 The next day, the Queen Mary 2 was scheduled to leave back for Hawaii. The Golden Gate Bridge is waiting for her.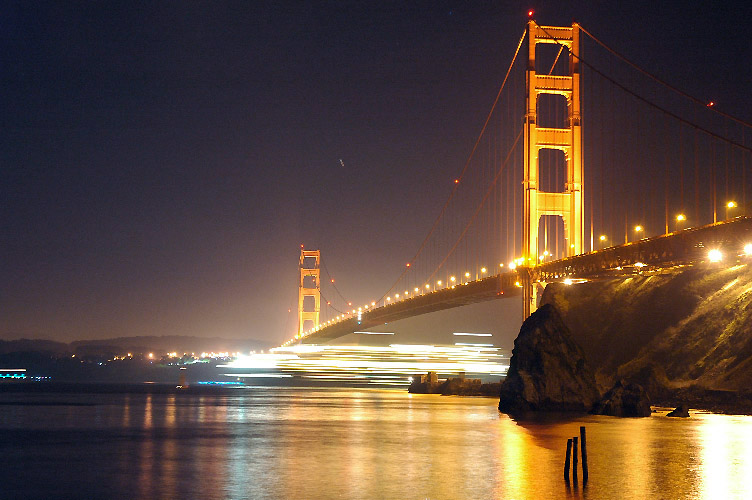 There she is, zooming under the Bridge.